well Elisabeth Raysor is taking me a little bit longer than I thought...but I am enjoying every stitch!
we are into Spring weather here and gardens and weddings : 0
right now I am stitching her signature...she chose to stitch hers with alternating colors which I haven't seen before. In between stitching E. Raysor, I am sewing bridesmaid's dresses : )
here is where we are today: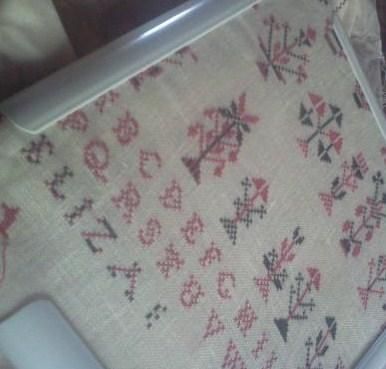 I am so close now to a finish, can't wait! I think a cherry wood frame would look great with this sampler.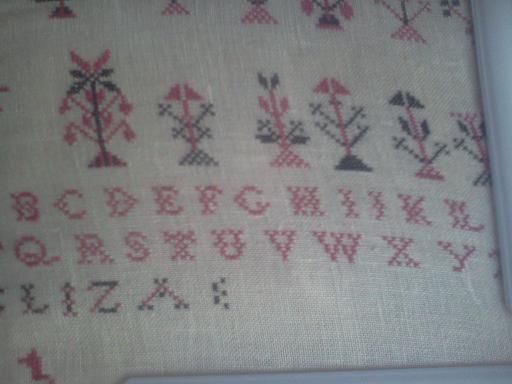 I hope you all had a lovely Mother's Day!
happy stitching,
Theresa