My husband got me a new camera for my birthday.... and NOW I can take pictures of my stitching that you can actually SEE! : )
Look at my Sarah Limah....
I have been stitching her on and off since July sometime. I really like the eyelet stitching, it is so much fun!
E. Raysor is on the home stretch. I put her aside with 1/2 of one border left to finish. I will post an update and hopefully, a finish, soon!
Hope you all are enjoying the downstretch of the summer! everyone's work is so amazing on this board, wow!
Here is a closer look at the eyelet alphabet...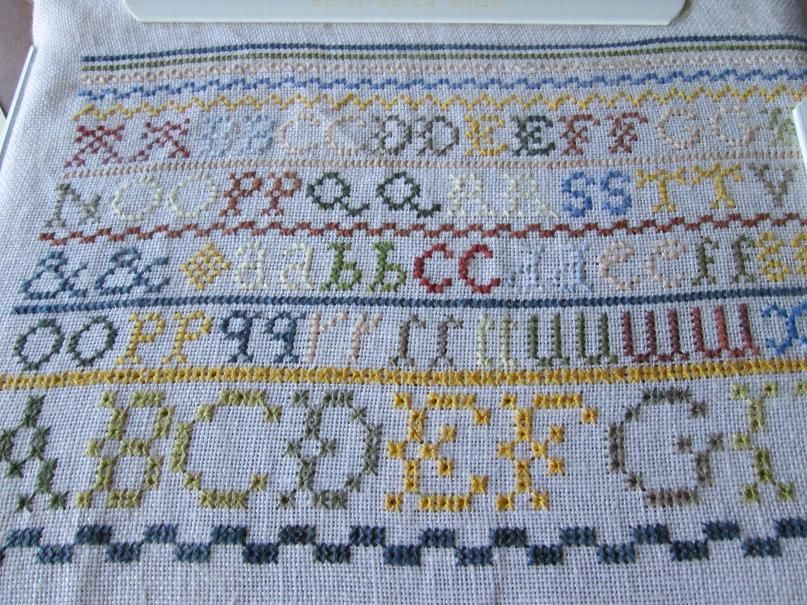 happy stitching,
Theresa