hi guys...well, I did it...Elizabeth Raysor is finished!
I will always remember this sampler in the midst of a busy spring/summer... in between wedding plans and making favors with my girls...whenever I needed a quick pick-me-up to relax, I picked up Elizabeth Raysor!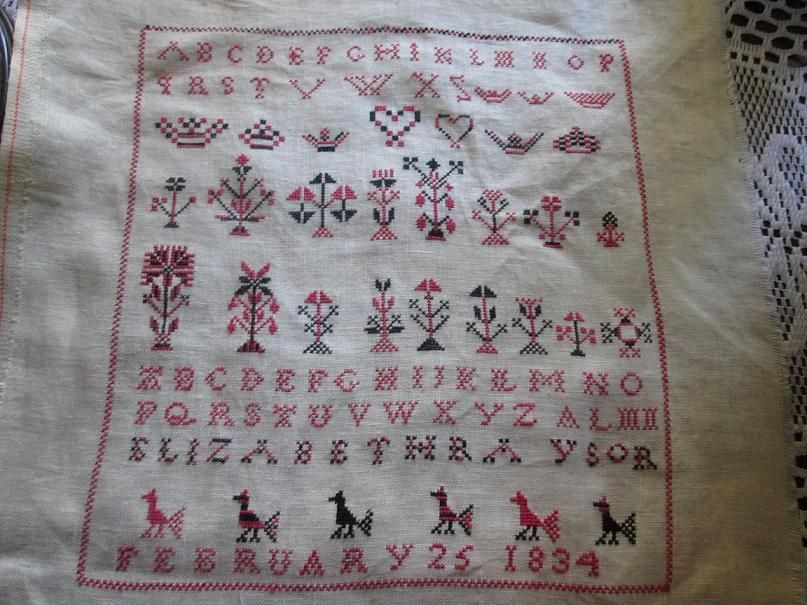 I am not the fanciest stitcher in the world (and I often get distracted!) so this was a perfect project for my first Scarlett Letter stitch-a-long!
The sampler biography says that Elisabeth Raysor was stitched in 1834. Some twenty or so years later, my forebears would make the long journey from Europe across the ocean to make their new home(s) here in America.
I wonder if this Elizabeth chose the two colors that she actually had in her workbox...being that they didn't have the wealth of silks/linens that we have today to choose from!
hope you enjoy my stitching (I sure enjoy the variety and talent on this board! wow! you guys are doing awesome work!)
I am now stitching Sarah Limah, so will post updates as time permits. Enjoy the Fall....
Theresa